Our Technical Standards
The Basin Technical and Scientific Advisory Committee (BTSAC) Briefing Papers have been developed by a collaborative team and provide technical standards utilized by the Bois de Sioux Watershed District. They are summarized with references here.
DORAN CREEK
After several years of project team meetings - evaluating current flood conditions and project alternatives - staff have put together a stream rehabilitation design that provides habitat benefits and landowner benefits while achieving watershed goals held by the Bois de Sioux Watershed District and Red River Watershed Management Board. For more information, please view this
recent project presentation
.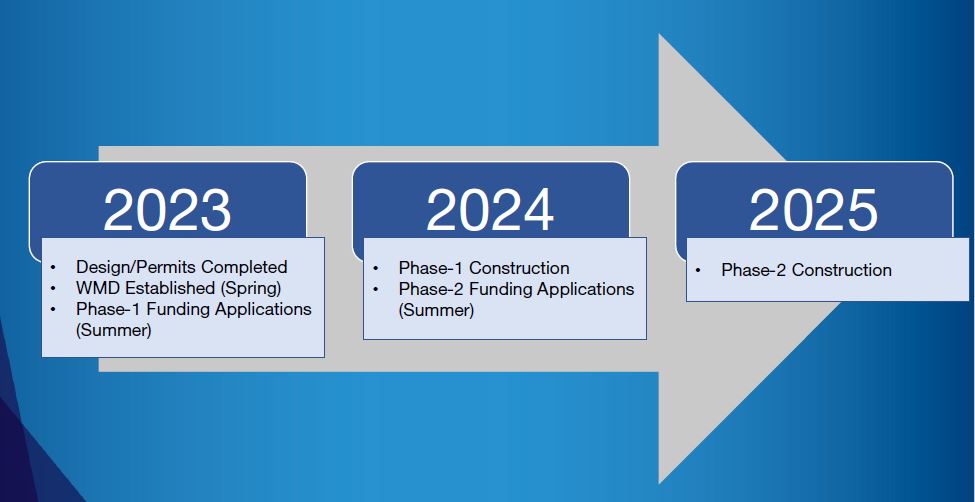 Mustinka River Rehabilitation & Redpath flood impoundment Projects: Phase 1 is Done!
Please watch this video showcasing 2022 construction: https://youtu.be/FW2X7M1NwoQ:
Phases 2 & 3: The Mustinka River Rehabilitation project is located in Traverse and Grant Counties, immediately north of the Redpath Flood impoundment.  Over five miles of the Mustinka River will be re-meandered within a two-stage flood corridor channel.  The design recreates a natural river sinuosity with flow controls that will stabilize the channel and protect it from future erosion. This project will be constructed concurrently with the Redpath Flood Impoundment Project; materials excavated from the rehabilitated Mustinka River two-stage channel will be used to build the north levy of the Redpath flood impoundment.  There is widespread support (from landowners, Grant & Traverse Counties, and state agency representatives) for the Mustinka River Rehabilitation and Redpath Flood Impoundment Projects.
This project will be a significant bird and wildlife watching destination.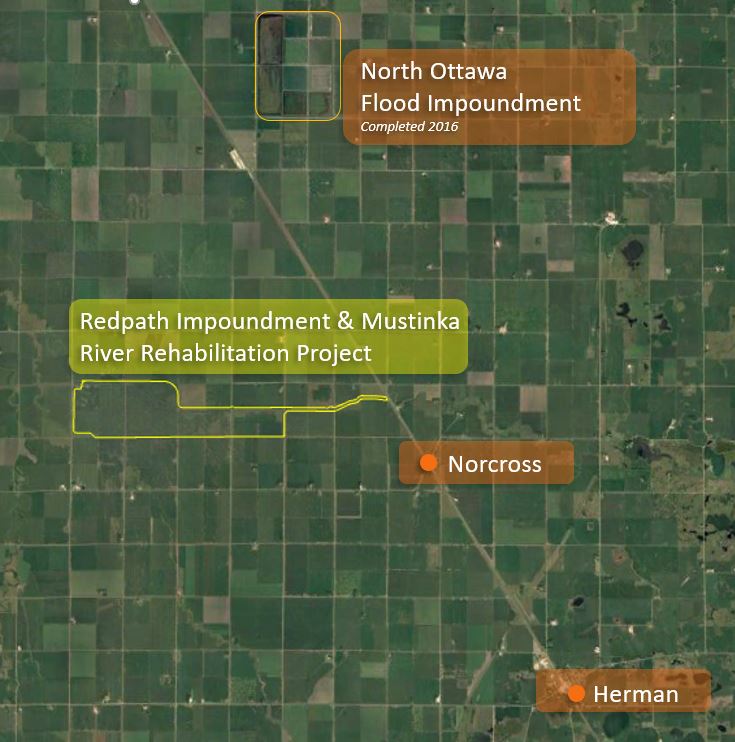 Letters of Support:
Grant County Commissioners
Traverse County Commisioners
Flood Damage Reduction Work Group
Red Red Basin Commission
Red Red River Watershed Management Board
Partial Financial Awards:
Partial financial awards have been provided by the Bois de Sioux Watershed District, Lessard Sams Outdoor Heritage Fund, the BWSR Clean Water Fund Legacy Act Projects and Practices and Multipurpose Drainage Management Grant, DNR Flood Hazard Mitigation Program, the Red River Watershed Management Board, DNR Conservation Partners Legacy, Legislative-Citizen Commission on Minnesota Resources, and Environment and Natural Resources Trust Fund.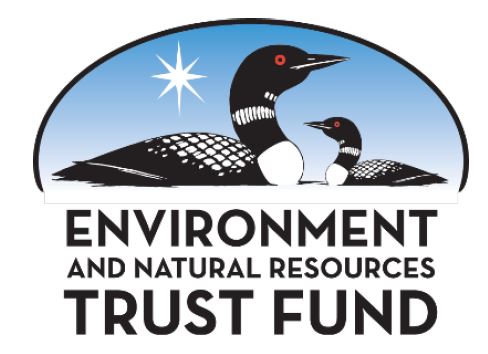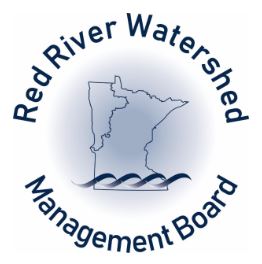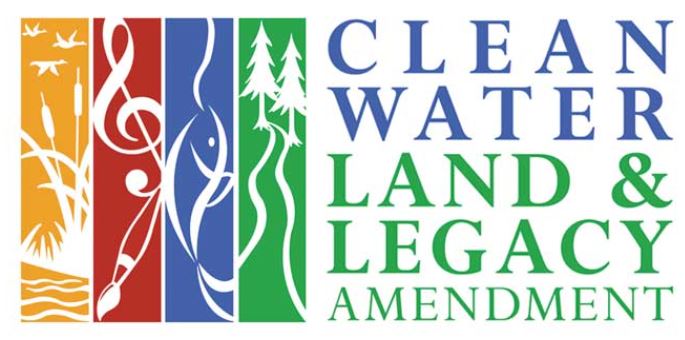 Please watch this video explaining these projects in more detail (available in HD here: https://youtu.be/B6gN-HOX8dg):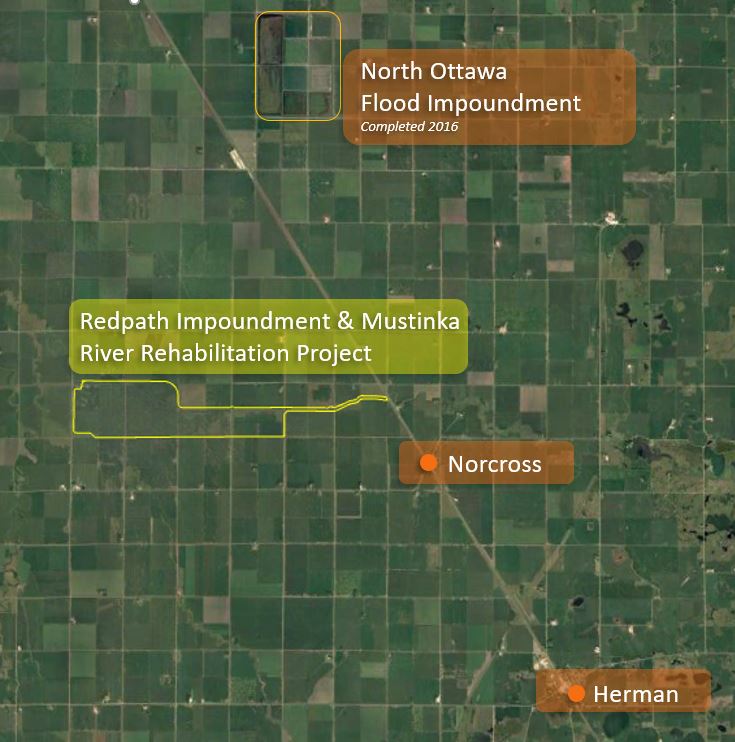 Details about OTHER current Projects
We have projects in various stages of development, design, and construction. Below are our anticipated Bois de Sioux Watershed District Projects for 2023.
Outside projects sponsors for our current 103D Watershed Projects are:
Doran Creek (State of MN-BWSR-Clean Water Fund-Legacy Amendment)
LTWQIP No. 1 Phase 3 (State of MN-BWSR Clean Water Fund-Legacy Amendment, State of MN-DNR-Lessard Sams Outdoor Heritage Council-Conservation Partners Legacy, Red River Watershed Management Board
Fivemile Creek (State of MN-BWSR-Clean Water Fund-Legacy Amendment)
Lightning Lake Outlet (State of MN-DNR-Lessard Sams Outdoor Heritage Council-Conservation Partners Legacy)
Redpath Flood Impoundment (State of MN-DNR-Flood Hazard Mitigation, Red River Watershed Management Board)
Redpath Phase 2 Mustinka River Rehabilitation (State of MN-Lessard Sams Outdoor Heritage Council, State of MN-Legislative Citizen Commission on Minnesota Resources, State of MN-BWSR-Clean Water Fund-Legacy Amendment, Red River Watershed Management Board)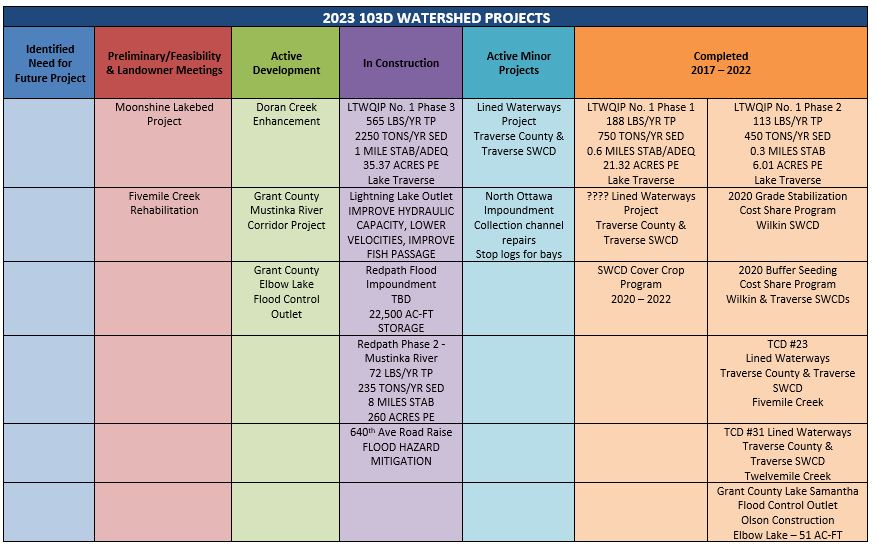 Outside projects sponsors for our current 103E Watershed Projects are:
WCD #Sub-1 (State of MN-BWSR-Clean Water Fund-Legacy Amendment)
TCD #35 (State of MN-BWSR-Clean Water Fund-Legacy Amendment, Red River Watershed Management Board)