Office Hours
Tile Permits
Tile is an important tool for management of excess water. These projects are regulated through our permit application process -> start here..
LIDAR Map Portal
Looking for topographical and watershed map information?
https://gisapps.iwinst.org/map-portal
And here are some instructions on how to use the portal.
Mustinka River Rehabilitation and Redpath Flood Impoundment
The District has begun Phase 1 construction in 2022. For more information about these joint projects, please watch our informational video on YouTube.


Our meetings
The Bois de Sioux Watershed District Board of Managers meets regularly on the third Thursday of each month, generally for a half of a day starting at 8:00 a.m. April through October and at 9:00 a.m. November through March in the District conference room (unless otherwise noted on the agenda). The public is welcome! .

Click Here for Meeting Notices - Scroll for Committees
LTWQIP
The Lake Traverse Water Quality Improvement Project was recently featured by the Red River Water Management Board. Check-out project details here.
Grant money received!

The BDSWD proudly thanks the Minnesota Legacy Act Clean Water Fund, administered by the Board of Soil and Water Resources, for the grant opportunites to fund the Joint Comprehensive Watershed Management Plan, Lake Traverse Water Quality Improvement Project (Phases 1 - 3), Mustinka River Rehabilitation, and TCD #35.
Funding for the Redpath Mustinka River Rehabilitation project was provided by the Minnesota Environment and Natural Resources Trust Fund as recommended by the Legislative-Citizen Commission on Minnesota Resources (LCCMR).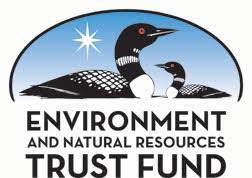 For more information about how the funds are spent by the District please click here and for more information about the grant funding source please click here.